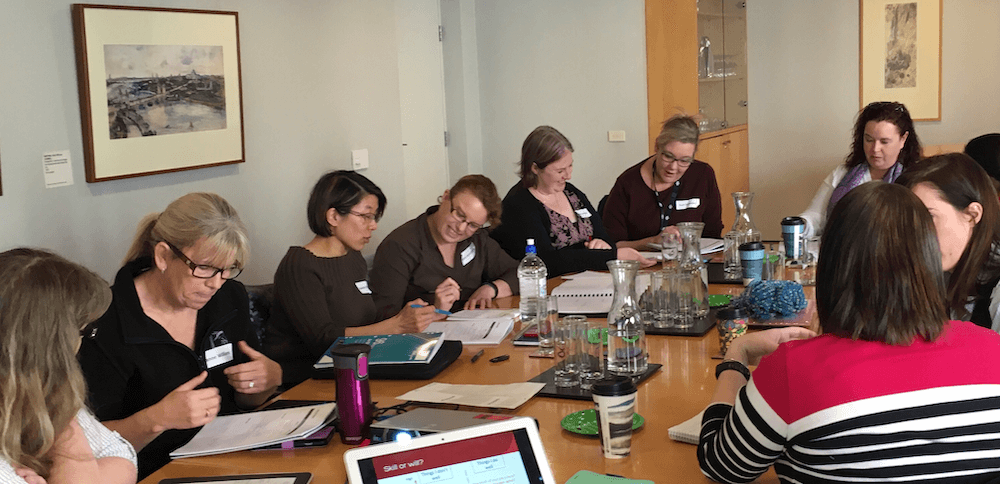 After a truly wonderful 8 years working across the APS I am very sad to say goodbye to the Women in IT Coaching Circles. 
Over this period I have had the privilege of experiencing, at a personal level, the quiet power that emerges when women support other women.  I've seen women blossom, I've seen their c
onfidence grow, I've seen them gain skills and grow their networks …all through a willingness to openly and honestly share their unique perspectives and experiences. 
We've laughed together, we've cried together, we've shared wins and losses and when things got really tough, we helped dust each other off and start again.
I leave this program feeling very proud of the difference each and every participant has made to each other's lives, my own included. And blessed to have had the contribution and support of our wonderful facilitators Heather Forton, Glenda May and Sarah Rogers. They are, I believe, the best in the business and it saddens me that other mid-career women in ICT will not have the opportunity to learn from these extraordinary women.
"I have since been successful in getting a promotion. The skills and strategies I learnt as part of the Coaching Circle played a large part in convincing me to keep trying and gave me the confidence and skills I needed to succeed."
As the program is now with Accenture, I wish them and the DTA as successful a partnership as ours had been.
You can read more about the success of the women in digital program on the Australian Government Digital Transformation Agency website.