Supporting women
to think bigger
and bolder
At its core, The Orijen Group has a strong sense of justice, equality and fairness in the workplace, regardless of gender, ethnicity or ability.
Why partner with us
With a 20 year proven track record, our consultants and facilitators are the best in Australia. We provide quality and consistency through authentic connections and a deep understanding of human behaviour. 
We know every organisation is different and will work closely beside you, to create a bespoke program that fits your needs recognising intersectionality.
We stand by our belief that through effective training programs, we can inspire women to think bigger and bolder and create better business outcomes.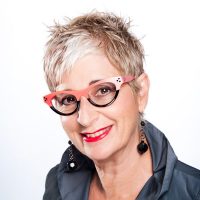 Jennifer Morris, Founder and CEO
Jenny is passionate about supporting women to be the best they can be. In 2014, she was recognised in the Westpac/AFR 100 Women of Influence awards for her contribution to "creating a bolder and more diverse future for all Australians". 
After this accolade, Jenny turned her attention to the pointy end of all decision-making, the parliament. She founded Women for Election Australia (WFEA) as a non-partisan not-for-profit to support women to step up and stand for elected positions in local, state and federal government.
Jenny currently holds the position as the chair of WFEA and continues to actively drive for equal representation and gender inclusion. Her former executive positions in the not-for-profit sector include co-president of NEEOPA and chair of the NSW Council for NAPCAN.
Driven by the stories she hears, the joy of watching women thrive and take control of their career, and the gratitude they feel for doing so, Jenny and her team build competence and confidence through the Orijen programs, so women can think bigger and bolder.
Connect with Jenny Morris on LinkedIn.
"Jenny and Heather were key for the success of this program. I have learned a lot from the sessions, not only have they provided us with expert content, but they were also incredibly skilled at orchestrating the discussions that we had among us".
– WITEM Coaching
circle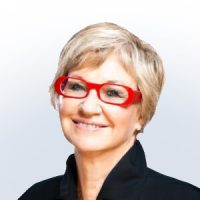 Glenda May
Glenda May is a facilitator and coach for the WITEM Coaching Circles and Mentoring Women in Defence. A registered psychologist with post-graduate qualifications in educational psychology, counselling and group facilitation, Glenda has over 25 years of experience working with some of the most successful and reputable companies in Australia, Europe and Asia.
An accredited executive coach, Glenda utilises the latest in psychological models, with a focus on positive psychology, to help her clients identify and harness their personal and professional strengths.
Her areas of expertise are career transition, performance appraisal, recruitment and selection, and interpersonal skills.
Glenda is also the author of the best-selling '52 Ways' pocket-books, a series that provides valuable insight into a range of business topics including 52 Ways to Break Through the Glass Ceiling and 52 Ways to Boost Your Emotional Intelligence.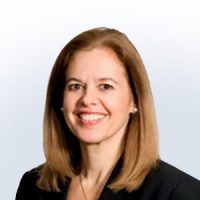 Heather Forton
Heather is a facilitator and coach for the WITEM Coaching Circles,  Mentoring Women in Defence, and the University of Sydney's Vice Chancellor's sponsorship program and the Professional Women's Mentoring Program.

With postgraduate qualifications and key competencies in business, law and coaching, facilitating, strategic communications, negotiations, issue management & resolution, stakeholder management, program management, advocacy, leadership and change management, Heather is an exceptional coach and facilitator.

Heather has accumulated a unique blend of experiences over her career, both in terms of roles and geographical locations. She has worked across various parts of North and South America, Europe, Asia and Africa. As a result, Heather's experience allows her to quickly understand and relate to clients and the issues they face, regardless of who they are and where they come from.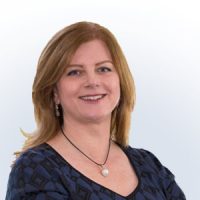 Sarah Rodgers
Sarah is a coach, trainer and facilitator with an extensive background in organisational capability development, cultural transformation and corporate leadership. Her coaching and facilitation draw on aspects of positive psychology with a client-centred, values-based approach.

Sarah's varied corporate career spans 25 years. During this time she successfully coached many individuals and teams, developed and delivered numerous management and leadership programs and facilitated a range of team building and strategy sessions. She held senior roles in both Finance and HR, with roles including the GM People & Culture at the Commonwealth Superannuation Corporation and GM People & Performance at Sydney Airport.

Sarah has been instrumental in developing and implementing people-related strategies, has successfully overseen the people-related aspects of two mergers and has dedicated the last 10 years of her career to organisational development with a specific focus on capability development.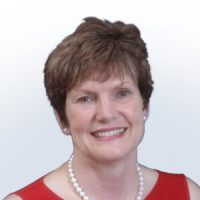 Dr Lianne Cretney-Barnes
Dr Lianne Cretney-Barnes is a highly respected leader and strategic thinker. With a strong blend of experience and the highest-level qualifications, Lianne has a powerful ability to coach, mentor and facilitate executive and personal development.
Lianne is especially passionate about working with women and has led a number of women in leadership programs, including Women in Defence Mentoring Circles.

Her executive roles include the first female chair of the Integrity Assurance Committee for Racing and Wagering Western Australia. She is also deputy chair of ChemCentre (WA) and the WA representative for Women on Boards.  She is an accredited Lumina Learning psychometric practitioner, an accredited facilitator for the Governance Evaluator and a Chair for The Executive Connection (TEC).

Lianne has a professional doctorate in Business Administration and is in demand as a speaker at conferences, both nationally and internationally on her topics of expertise.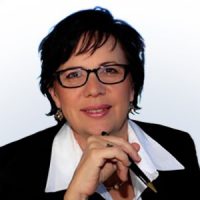 Margaret Jolly
Margaret is a facilitator for the Women in Defence Mentoring Circles.  She originally qualified as a lawyer but discovered an early interest in people and moved into human resources management. She worked in senior HR management in professional services for over 20 years before establishing her consultancy practice.

Her view of the people management function is that businesses will succeed if their people are engaged, committed and have clear career paths.  While her expertise is broad, she has a particular interest in career development for women, performance management, and coaching for improved performance.  She is also engaged as an independent investigator to conduct workplace investigations.

Margaret also has a particular interest in resilience and mental health and is a qualified mental health first aid provider.

Qualifications:
LLB University of Queensland
MBTI accredited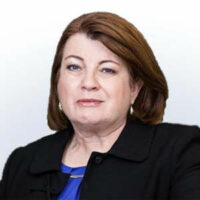 Elizabeth Crouch AM
Experienced Chair with a demonstrated history of working in building and construction, transport, infrastructure, and health sectors as well as higher education. Skilled in business strategy and delivery, enterprise risk management, leadership and mentoring, Government relations, stakeholder relations, and culture change. Strong business professional graduated from Macquarie University.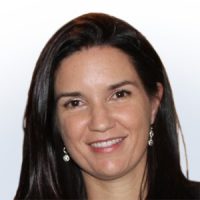 Melinda Cox
Melinda has been coordinating the administrative functions of Orijen's projects and programs since 2003. With responsibility for our project's daily functions, Mel manages the key stakeholder relationships and ensures deadlines and compliance requirements are met. Prior to joining Orijen, she worked as an HR Manager in the insurance industry.