Mentoring programs that
drive diversity and inclusion
within an industry
While many organisations conduct their own internal mentoring programs, we recognise that there are opportunities to make a greater difference to the workplace, through structured and facilitated industry-based programs.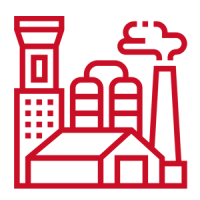 The industry programs
Virtual and face-to-face options available.
The program: 
Current and emerging talent are identified and nominated for programs (1-1 or group mentoring) which bring together industry leaders as mentors and like-minded women as peer mentors.
Duration: 12 months. Ongoing milestones, checkpoints and evaluations are provided to ensure both the individuals and the relationships are supported throughout.
Who benefits from industry programs?
Women and industry leaders who are seeking:

New and broader perspectives from people outside their organisation

Direct access to a powerful network of current and future decision makers

Sharing with those who face similar challenges and a common goal: To reach their full potential

Increased industry knowledge, competencies, and confidence

Frank and fearless advice on business-critical issues

Enhanced and expanded career opportunities
Delivering outstanding results since Dell founded it in 2005, Women in IT Executive Mentoring (WITEM™) was designed and delivered by The Orijen Group. The program aims to accelerate the development of leadership skills of women within the IT industry.
The WITEM™ program identifies talented women in ICT from public and private sectors and matches them to C-level mentors from across most federal government departments. As well as organisations such as Westpac, Ernst & Young and Woolworths, and technology leaders from many of Australia's leading universities.
Additionally, WITEM™ Coaching Circles program launched in 2012, to create peer coaching circles for female ICT professionals.
Recognised as the most "Outstanding initiative/result for the advancement of women" by the Equal Opportunity for Women in the Workplace Agency (EOWA), the WITEM™ program has impacted over 1,200 women in the APS and across five capital cities.
Orijen designed NAWO (National Association of Women in Operations) Transition to Executive Leadership program in response to the needs of executive women in the male-dominated manufacturing industry. 
The 12xmonth program combined coaching sessions, training modules, facilitated group sharing and 'fire- side' chats with industry leaders.
Its focus was on enabling participants to maximise both professional networks, their career potential and create an effective change agenda for women.
"Orijen provided outstanding program management, facilitation services and networking experiences to build the capability of women in manufacturing operations. They developed the framework for this 12month program and delivered each component with the highest level of professionalism to meet the needs of the group.".
– Dr Katie Spearritt, Diversity Partners
Building and Construction Industry
Peak industry groups Master Builders Association of NSW, the Australian Institute of Architects (NSW Chapter) and the National Association of Women in Construction (NAWIC) NSW Chapter united to instigate a national women's mentoring program for the Building, Construction and Design Industry. 
Designed and delivered by Orijen, more than 150 mentoring pairs across the country were formed and developed strong mentoring partnerships.
Networking events included panels with: 
Lucy Turnbull,
First female Lord Mayor of Sydney
Christine Bartlett
NED. Former CEO (Australia) of Jones Lang LaSalle; passionate supporter of getting gender balance at the top end of organisations.
Dr Patrice Derrington
Academic. Former CEO of Penrith Lakes Development Council & Chair of Brisbane Inner City Council Advisory Committee.
Women in male dominated industries
The Executive Women's Business Future Leaders Program builds a strong and sustainable pipeline of female executive talent. 
The program provides women with direct access to a powerful network of key decision-makers as well as current and future women leaders, with the aim of increasing the number of women at senior levels of business and government.
It starts by bringing together intelligent, like-minded women who face similar challenges and who have a common goal: to reach their full potential. They join a confidential space, a Success Circle, led by a chairwoman who has triumphed in a male-dominated environment and understands how to 'work in the system' without compromising integrity. 
Limited to ten members, Success Circles meet monthly for three-hour sessions. These meetings feature frank and fearless advice on business-critical issues and building sustainable and meaningful networks with current and future female leaders. 
"It's truly a valuable proposition for someone who feels like they have always been the 'only woman in the room'. My organisation is getting a much more well-rounded leader (no training course can teach the experience that's in our monthly sessions!)."
– Debbie Lotz, GM Investment banking, Institutional Banking and Markets, CBA
The Not-for-Profit Sector
Orijen developed Non-Profit Australia's Executive Mentoring Program to support non-profit organisations by providing their executives with a mentor with extensive commercial experience in business. 
Orijen sourced, selected and matched the non-profit leaders with some of Australia's top executives and Executive Directors who openly shared their knowledge and experience over a period of 12 months.
"Without doubt the mentor program positively influenced me in my negotiation skills and identifying my true value to the organization. I am more settled, confident, reassured in my own ability and beliefs and where I want to go and what I want to be in the future.  Better focused and equipped to achieve it as a result."
– CEO NFP Mentee