Collaborative Mentoring Circles for 2024
Following the resounding success of our inaugural program, we are thrilled to announce the launch of our highly acclaimed Collaborative Mentoring Circles for 2024. This unique opportunity is designed to empower high-potential women to unlock their leadership potential, build their networks and maximise career opportunities.
Program Highlights
Our 2024 program is our most intensive offering yet, encompassing a comprehensive range of leadership development experiences tailored to your needs:
360-degree Assessments: Gain invaluable insights into your leadership style and interactions through confidential feedback from your managers, colleagues, and direct reports.
Video Feedback Presentations: Sharpen your presentation skills with personalised video feedback, enhancing your ability to communicate effectively.
Individual Feedback: Receive one-on-one guidance to fine-tune your development path and maximise your growth.
Circle Philosophy: Solve real time problems with ideas from a powerful network of peer mentors, preparing you for leadership in today's complex and ambiguous workplace.
Who Should Attend
Whether you're a seasoned senior leader looking to refresh your approach or an emerging leader eager to jumpstart your career, our program will fast-track your development through collaborative learning, impactful discussions, and self-guided assignments.
Program Benefits
By joining our Collaborative Mentoring Circles, you'll gain access to:
Intensive Learning and Behavioural Experience: Under the expert guidance of our coaches, you'll gain deep insights into your thought processes, behaviour patterns, and workplace interactions.
360-degree Discovery Process (LSI): Leverage confidential feedback to view yourself through the eyes of others, identify performance gaps, and create action plans that will enhance your efficiency and effectiveness.
Challenge and Growth: Benefit from the wisdom and feedback of your circle peers, pushing you out of your comfort zone to achieve new levels of excellence.
Well-being: Learn strategies to effectively manage the increasing mental load of leadership while nurturing your well-being and that of your colleagues.
Presentation Mastery: Acquire the skills to craft compelling presentations that leave a lasting impact, bolstered by individualised feedback.
Peer Mentorship Network: Build a powerful network of like-minded peers who will support and inspire your leadership journey.
Program Details
Duration: 8 half-day sessions over 8 months
Individual Coaching: Includes one individual coaching session (additional ongoing coaching available at extra cost)
Date: To be confirmed (February 2024)
Venue: Canberra Museum and Gallery
Early Bird Pricing
$7,500 per person (if booked before November 30, 2023)
Regular Pricing
8,250 per person (+GST)
Now is the perfect time to invest in your leadership journey. Seize this opportunity to join the 2024 Collaborative Mentoring Circles program and propel your career to new heights.
To secure your spot or inquire further, please don't hesitate to reach out to us at [email protected], or phone Jenny Morris at +61411197690
We look forward to embarking on this transformative leadership journey with you in 2024.
Warmest regards,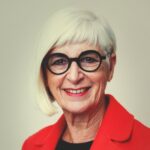 Register now as places are limited.
Please fill in the form below to secure your place.
"The coaching circle remains one of the most valuable courses I have ever done in my career"
– Assistant Director APS (WITEM)
"The confidence and support this program has given me has changed my life."
"I cannot begin to express my gratitude and acknowledgement of our facilitators for their outstanding dedication, generosity and energy. On behalf of those whose lives you have touched, thank you."
– Associate Professor, University of Sydney